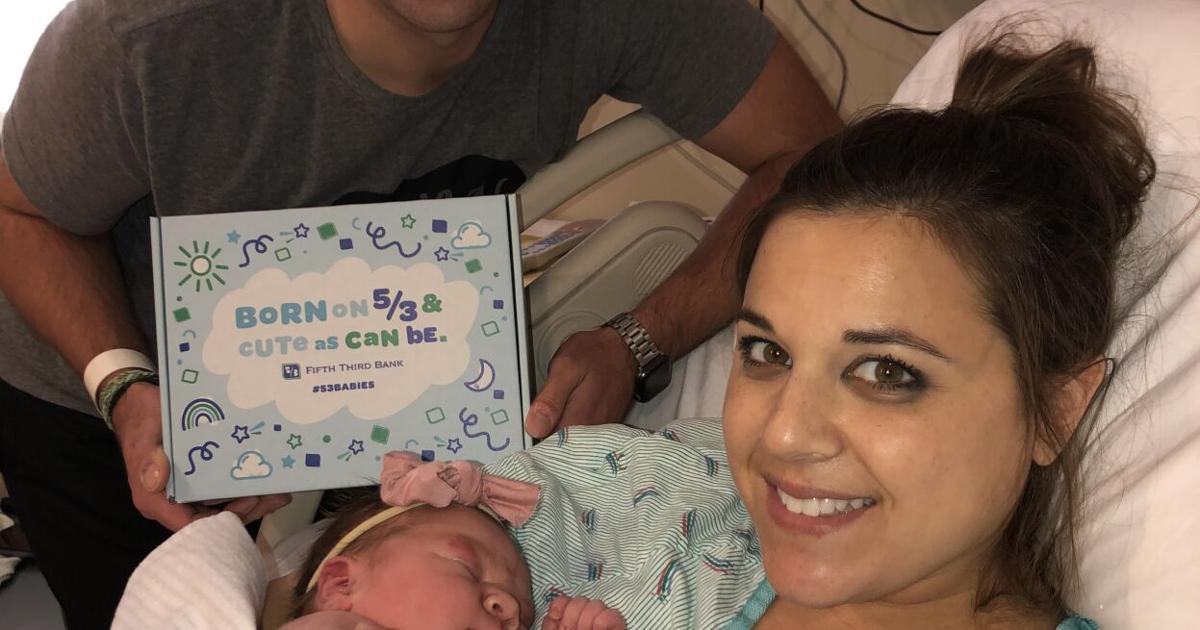 Witham partners with Fifth Third Bank to save for newborn college | Local News
Fifth Third Bank celebrated its namesake day on May 3 by surprising the families of 77 babies born at 19 participating hospitals in Central Indiana with $1,053 to open a college savings account, plus gift cards and essential baby gifts.
Jessica and Grant Doyle welcomed their daughter, Kennedy, on May 3 at Witham Hospital in Lebanon.
"This is the first year that Witham Health Services has partnered with Fifth Third for this event," said MaryBeth Searles, director of marketing and public relations at Witham Health Services, in a press release. "You never know how many births you are going to have each day, so we were happy that Witham was able to include one birth in the count. It was such a lovely surprise for the Doyle family to receive the gifts for their newborn daughter. Witham will look forward to being a part of this event for years to come."
The families each received a gift box with instructions to receive a $1,053 gift card, which allows them to open a 529 college savings account in partnership with Gift of College. Parents can redeem this through their state or an educational institution.
"It is truly an honor to welcome new members to our community," Fifth Third Bank Greater Indiana Gateway Region President Mike Ash said in a press release. "We are thrilled to provide support to these young families and offer resources to care for themselves, their little ones and future education savings."
The boxes also included a special welcome from INDYCAR Ddriver Graham Rahal, who the bank is also sponsoring; a fifth day onesie; a sleeping bag and a hat; as well as personal care items for the mother.
There was also a special gift for all of our on-site nurses filled with baked treats from Chef Rev 2022 as a thank you for all they do, day in and day out.