Sons' Spice Co. brings spices and culinary experiences to 12 Points | Features
Wyatt and Gabrielle (Gabby) Sons' spice shop started with a wedding favor and a mutual love of food and cooking. The couple own Sons' Spice Co., Terre Haute's only spice shop located at 12 Points. They hadn't originally planned to own a storefront. They decided to create a unique homemade seasoning that was given as a wedding gift to guests at their nuptials in 2017. Wyatt's signature blend was bottled and labeled "Love is the spice of life" – the perfect mantra for the Sons and their adventures as spice curators and shop owners in the Wabash Valley.
Shortly after the couple married, they began receiving requests from family and friends asking for more bottles of the Sons' signature seasoning. They had enough interest to continue making it in small batches and selling it to family and friends, then decided to expand their spice repertoire to include sauces. In January 2020, they started selling two sauces and two seasonings at the Terre Haute Farmer's Market.
Not knowing what to expect, Gabby decided to bundle all four items into a custom-made bag with a label that read, "Season. Eat. Repeat.", hoping the bag would entice customers to buy a batch. and sauces were so popular that they ran out of product at the first market. In July 2020, Baesler's market started selling its wares and Kroc's butcher shop bought the spices. That's when the couple started to consider quitting their full-time job and exploring a wholesale route.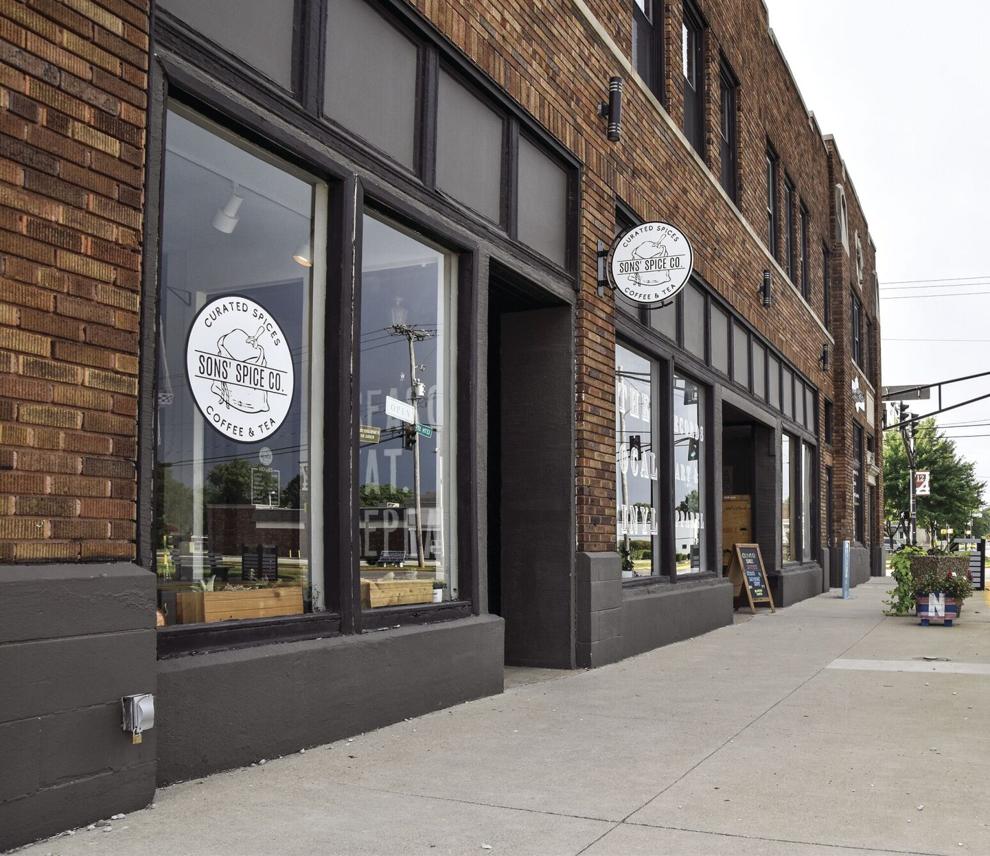 While working as the Director of Community Outreach for Habitat for Humanity, Gabby bonded with Tiffany Baker of 3 Sisters Investments, as the bakers frequently donated building materials to Habitat Restore. In November 2020, Gabby saw a Facebook post Baker made about business windows with affordable rent hitting 12 points. The Boulangers had just bought the PARQ at the 12 Points building and were looking for tenants.
"I've always loved the idea of ​​owning a store, especially since I traveled and studied abroad," Gabby said. During her years at Indiana State University, Gabby spent time studying in Florence, Italy, and traveled frequently to Paris and other European cities, where she fell in love with outdoor farmers markets and grocery store fronts.
"I saw Tiffany's message and I said to Wyatt, 'Do you want to run a store?'" she said. The Sons were the first to sign a lease in the PARQ building. They took three months to completely renovate the store (which used to be a radio station) and opened in April 2021.
The couple chose to sell products in their store that aimed to make cooking easier for people and to make food taste better.
"The main idea that drives us is that you don't have to know a lot about cooking," Wyatt said. "The products we sell should either make people curious about food or make cooking easier. For example, if you don't have much time to cook, you can add seasoning or sauce on it and make it better.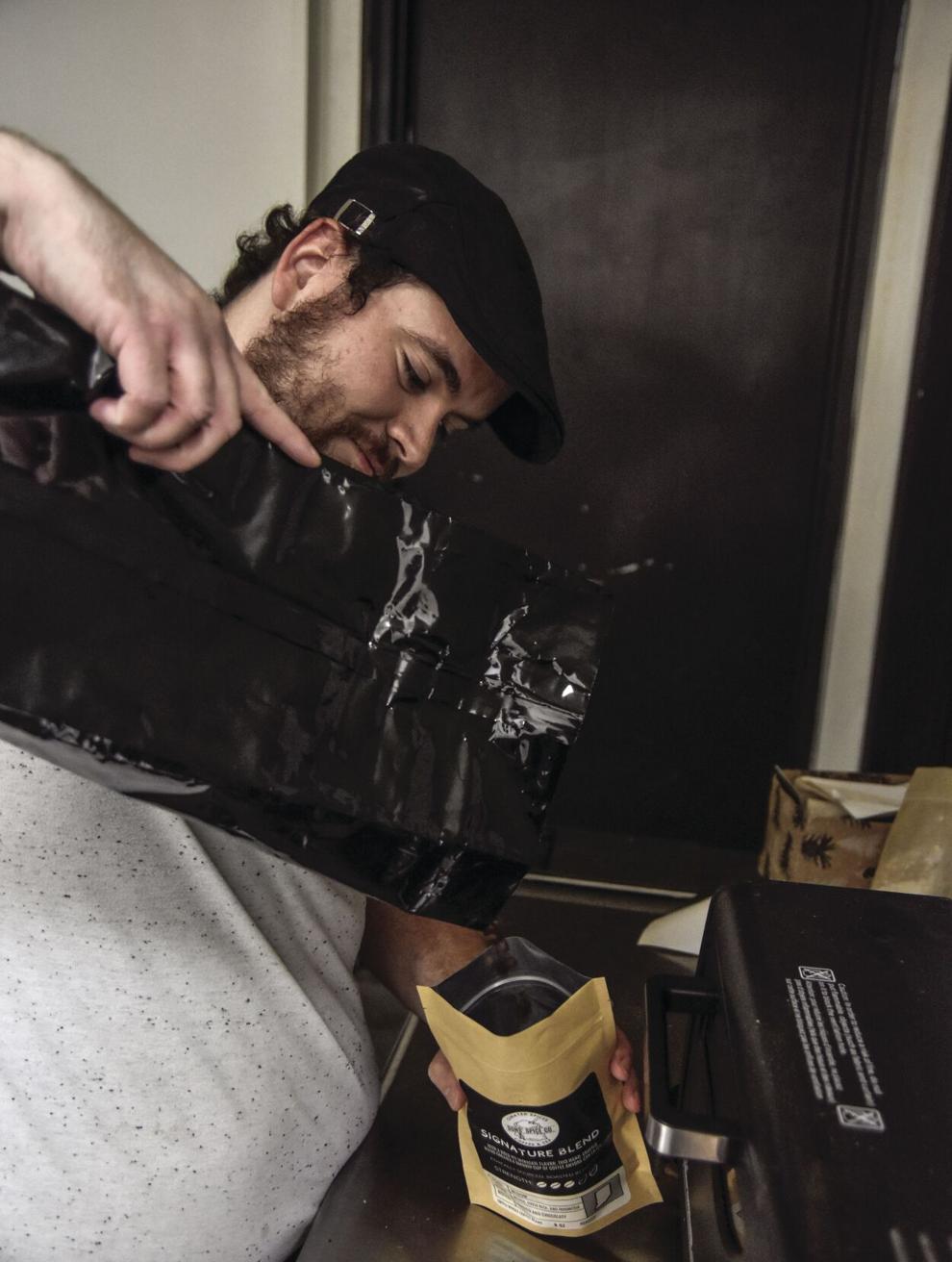 The Sons continue to make homemade sauces and seasonings and have decided to take an organized approach to the spices they sell.
"We don't want to compete with places like Kroger and Walmart that sell items like kosher salt that you can get there," Wyatt said. "We wanted to offer spices that will be useful in the kitchen, but also unique."
They narrowed down their offerings to eight spices in the following categories: Plant and Pantry; salt and staples; Peppers and Chilis; Taste of the world; and Bakery and Sugars. Offerings in these categories include spices such as Vietnamese Cinnamon, Hickory Smoked Sea Salt, Mushroom Powder, Spanish and Hungarian Paprika, Granulated Honey and many more. They also added a build-your-own tea bar inspired by the tea bars Gabby encountered in European cities. The Coffee Station was born out of Wyatt's research into sourcing quality coffee and the beans are roasted in-house. The Sons pack and label everything themselves.
Make the kitchen accessible and pleasant
Shortly after Sons' Spice Co. opened, they began offering monthly cooking classes for adults. They learned to infuse oil with spices, to make pasta, dumplings, jams, soups and curries. The adult courses became so popular that they continually sold out. The sons then launched the popular Tiny Chefs children's cooking classes where little chefs learned how to make pancakes, quesadillas and other items.
"Classes started as a continuation of the idea that cooking isn't as daunting as it seems," Gabby said. "We have seen many returning students, especially children, become more confident in the kitchen. … We love seeing people attend the cooking class and then walk into the store and tell us they've made dumplings. Or we have a mom who said her daughter won't stop making pancakes.
The Sons hope to eventually expand the classes and create events such as spice festivals for the community that would also attract people from outside Vigo County. They also plan to refine and build on what they have instead of just adding products to the store to add inventory.
Sons' latest offering is imported olive oil. They hope to eventually start an olive oil station or offer more oils from other regions, and maybe vinegars.
"We don't just want to be a kitchen store," Wyatt said. "If a product matches our goals of helping people cook and enriching the products we have, we will consider selling it. So if we are looking to add a set of knives, it must contribute to our vision and goals. »
Gabby and Wyatt admit that every spice or item in the shop has been thought through with great care and consideration. And while they both have very different personalities when it comes to business, they also make a good team.
"I'm always thinking of ideas and I'm the dreamer," Gabby said. "Wyatt brings out the logistics of it all. Sometimes it's hard to be a husband and wife team, but together we can do it and these qualities have made the company successful.