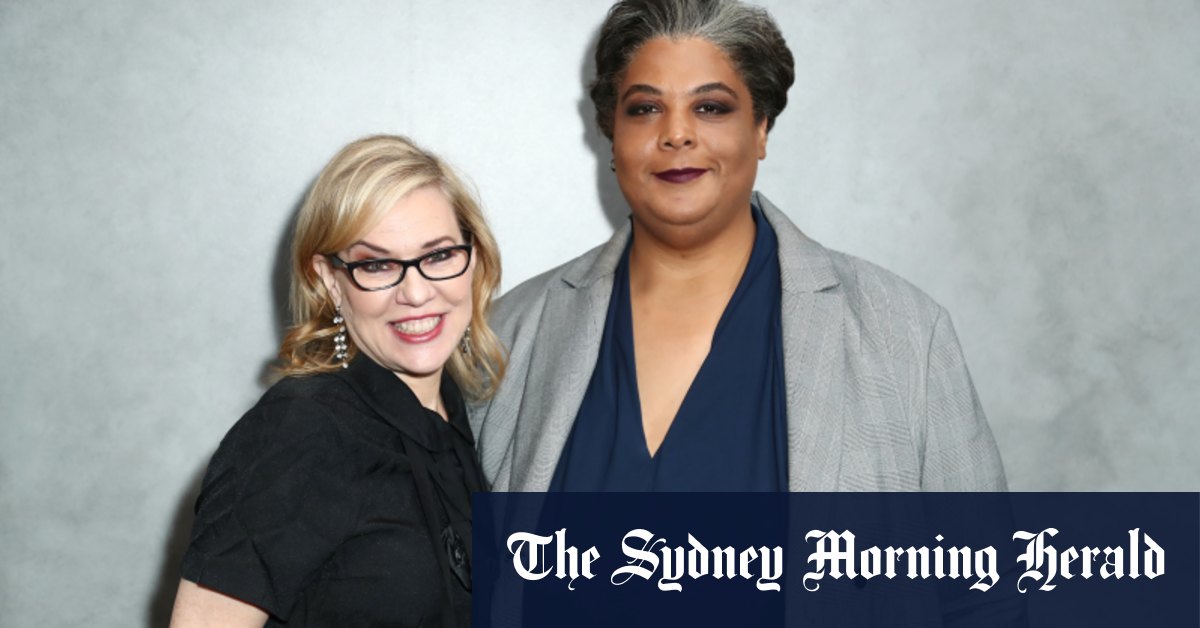 Roxane Gay and Debbie Millman on love and marriage
Writer and podcaster Debbie Millman, 60, and fellow American author Roxane Gay, 47, met in 2018 — thanks to Debbie's persistence. They got married in 2020, although the marriage wasn't quite as they had hoped.
Roxane: In 2017, Debbie emailed me asking me to appear on her podcast, Design Matters. I didn't know who she was, so I told her to contact my publicist. Then Debbie sent me a lovely email talking about the impact [my 2017 memoir] Hunger had on her. Several emails later, she asked me out on a date. The way she phrased it was lovely and she was persistent, so I agreed to have dinner with her the next time I was in New York.
I was in New York for a literary event in October 2018 and we hosted a dinner party after that. I had no idea what she looked like, so during the book signing that followed, I wondered if every woman was her. She ended up being the last person in line, and I was like, "Wow, she's hot!" We had a lovely dinner, and when we walked out to the street, she asked if she could kiss me, which was sweet and sexy and romantic.
Debbie is unlike anyone I've ever met. She's the smartest person I've ever known and a lifelong New Yorker who doesn't give a fuck about anyone. In fact, I thought she was a little scary. A month after our dinner, I suggested that we spend a weekend together in Boston. She asked me if she should book her own hotel room. Because I was nervous, I said, "Yes, just in case you want to have some personal time." After dinner, I invited her to my room. We've been together ever since.
Just before Christmas 2018, she called me from a party and told me she loved me. It was true and fair and very romantic. I said, "I love you too", surprising myself. I had googled "How long does it take to fall in love?"
I soon realized this was the woman I was going to marry and designed rings to match. She had been married twice before and told me she would never marry again, but I thought I would regret not asking.
"Debbie is a kind and caring partner. When I'm feeling down, she's there to support me and remind me why I'm doing what I'm doing.
In October 2019, I picked her up from LAX and drove her to Manhattan Beach, with the ring in my pocket. As the sun was setting, we walked towards the boardwalk. I was so nervous because I was convinced she was going to say no. Then when I asked her to marry me she said "yes", and I was thrilled because she was so excited – she started telling random strangers as they passed by that we had just gotten engaged. It was so cute. We had planned a big wedding but, due to the pandemic, we ran away in June 2020.
Debbie is a kind and caring partner. When I'm feeling down, she's there to support me and remind me why I'm doing what I'm doing. She's also my number one cheerleader. I admire her kindness, and also that she has a sharp side: when she's in work mode, she's a real badass. She showed me that I deserved to be loved, completely and generously. It's the best gift we can give you.