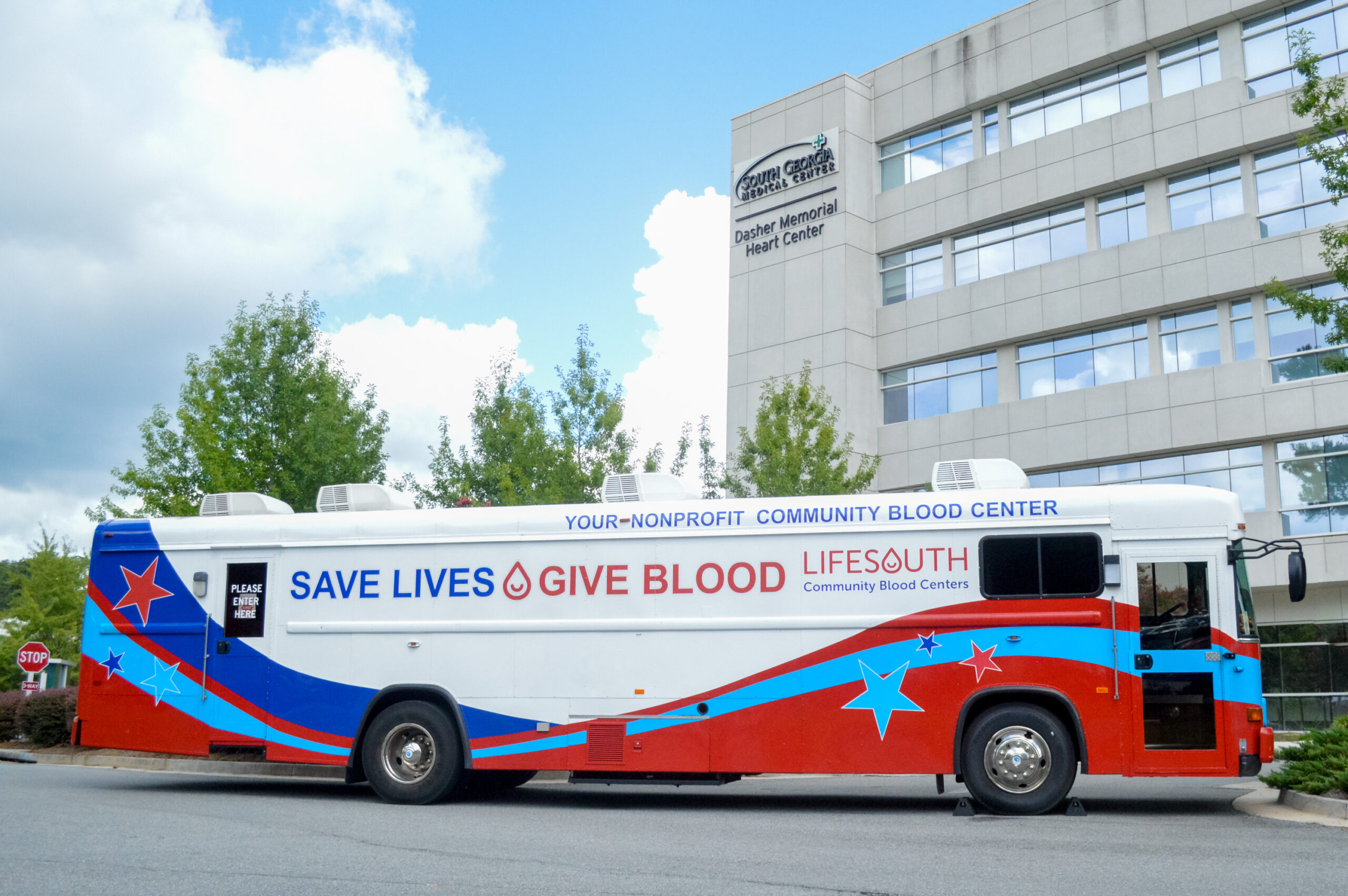 LifeSouth and SGMC issue emergency appeal for blood donors

Posted on: August 3, 2022
South Georgia Medical Center urges the community to donate blood to LifeSouth Community Blood Centers, the sole supplier of blood to SGMC patients.
LifeSouth reports that a decrease in blood donations over the summer months has caused the blood supply to drop to emergency levels. To ensure that patients in our community have a stable blood supply, donors are needed now.
As a special thank you to those who donate, all donors will receive a $20 e-gift card and a special recognition item. Donors who donate platelets, plasma or a double red blood cell donation receive an additional $20 e-gift card. All donors also receive a mini physical exam, including blood pressure, temperature, iron level and cholesterol.
Donors must be at least 17 or 16 years old with parental consent, weigh at least 110 pounds and be in good health. Photo ID is required. The LifeSouth Donor Center is located at 301 Woodrow Wilson Dr, Valdosta, GA 31602, near the hospital. LifeSouth's Bloodmobile will also be rolling out to multiple locations in the coming days. For more information about donating or to find a blood drive near you, call LifeSouth toll-free at 888-795-2707 or visit www.lifesouth.org. Appointments can also be made online.
Keep your blood donation local, donate with LifeSouth Community Blood Centers.