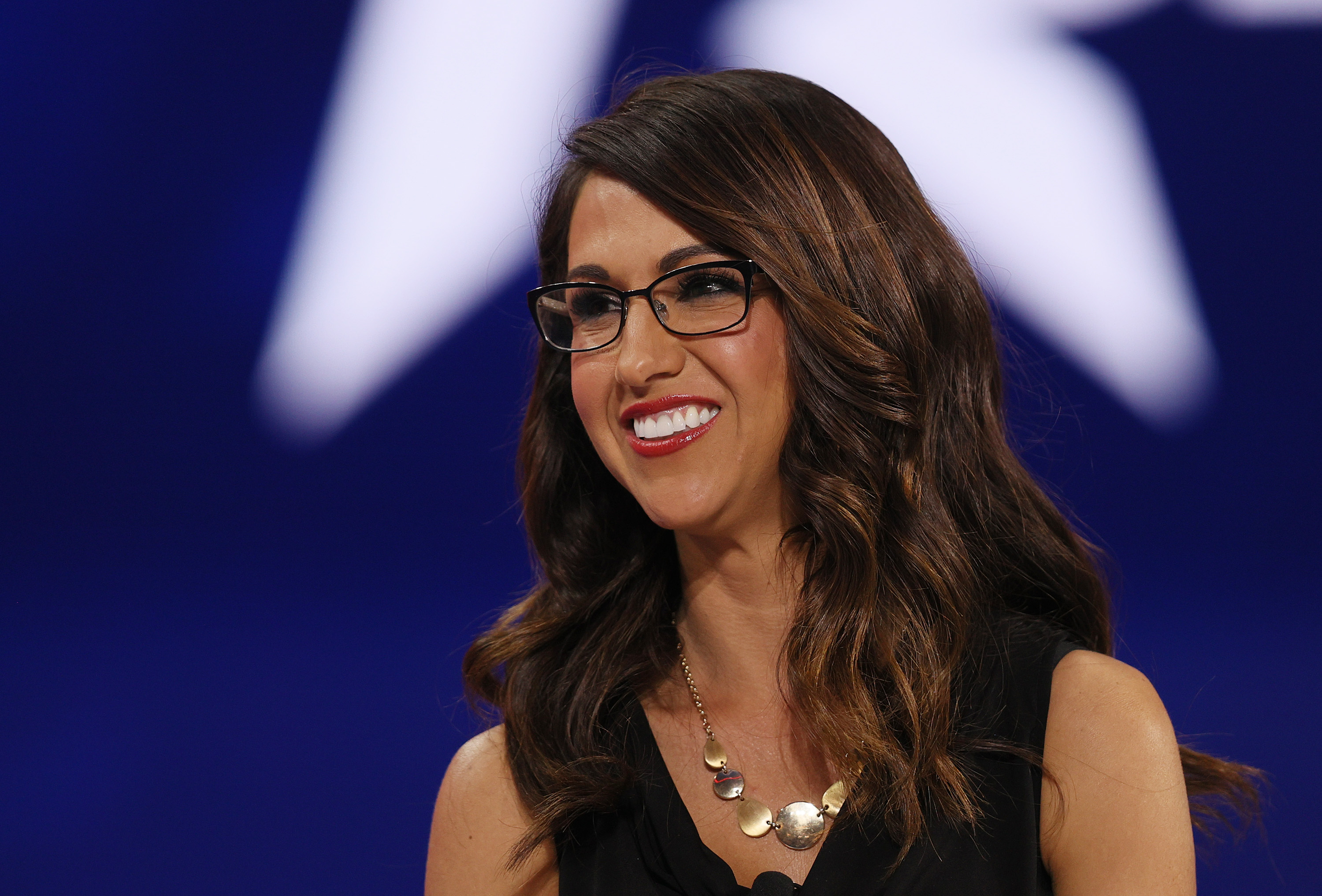 Lauren Boebert accepts misspelled 'Hottest' award with red lobster card
A photo of Rep. Lauren Boebert holding a "Hottest Woman in Congress Award" became a popular topic online on Friday. However, the reason many people shared the photo was not due to honor, but rather because her name was misspelled on the certificate she displayed.
Boebert is a popular member of the Republican Party who has a reputation for outspoken and sometimes controversial beliefs. Among other things, the Colorado representative is known as a strong gun rights advocate and even owns a restaurant where staff are encouraged to openly carry guns. One of his recent divisive positions is his characterization of the House investigation into the Capitol riots as a "bogus witch hunt."
His "hottest" honor came courtesy of Jesse Kelly, a right-wing commentator who hosts a radio show as well as a show on The First, a premier digital television network. Boebert recently appeared on her show, where she held up the award which has her name spelled as "Lauren Boebart." In the close-ups of the certificate, it looks like someone tried to correct the misspelling with black ink by replacing the incorrect "a" in his last name with the correct "e".
Boebert also received a Red Lobster gift card as part of his prize, which made the restaurant chain's name a top trend on Twitter on Friday.
The Patriot Takes Twitter account spotted the misspelling and shared a Photo de Boebert holding up the award.
Patriot Takes also shared a video of Boebert's appearance on Kelly's show, where she discussed the Red Lobster gift card.
"Jesse, I think $27.43 is below gift limits, but if we check with ethics and it's over, it's right back to you," Boebert joked.
"Yes ma'am, I understand we're going to do our best to get to $30 next year depending on how the show goes," Kelly replied.
Political commentator Keith Olbermann noticed the misspelling and took the opportunity to mock Boebert and Kelly.
In addition to sharing Patriot Takes' post, Olbermann wrote on Twitter, "The one in which @laurenboebert accepts the 'hottest' congresswoman award from RWNJ @JesseKellyDC and neither notices it spells wrong her name."
He added: "OTOH came with a Red Lobster gift card and please note this is LOBSTER not CRABS."
Kelly noticed Olbermann's post and he responded with his own tweet. He was like, "Oh man. You got us, Keith. I feel so stupid."
Newsweek contacted Boebert for comment but did not hear back in time for publication.