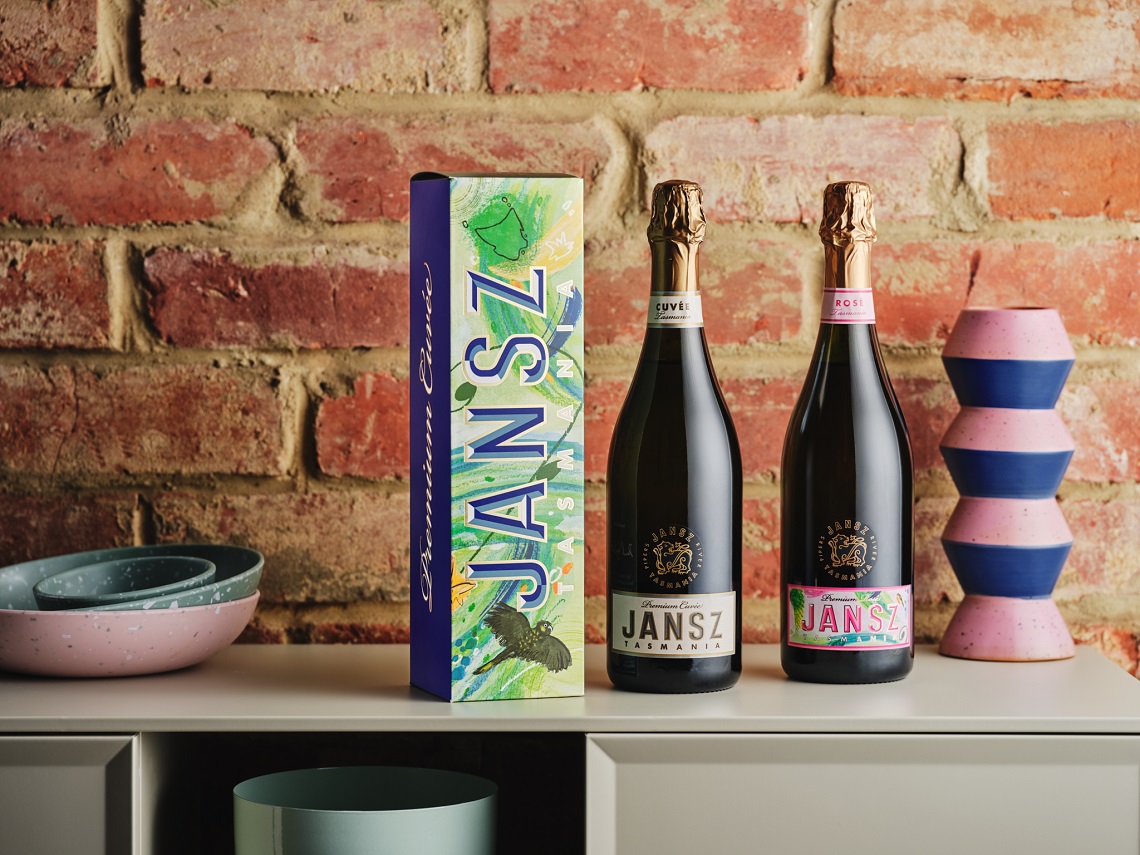 Jansz unveils the latest gift bag
Jansz Tasmania has released this season's version of its Premium Cuvgift boxes ed as Christmas approaches.
The bubbly house has teamed up with Tasmanian artist Daniel Gray-Barnett to commission a bespoke piece of art that will appear on all gift sets this season. The art is titled Our Breath, Our Song and is inspired by the "majesty and mythology" of Bass Strait. Through colorful and energetic abstract illustrations, Gray-Barnett's work explores the flow of time, people, and nature that shapes not just Jansz's vineyards, but all of the land around us.
Describing his work and artistic process, Gray-Barnett said: "I was inspired by the Tasmanian landscape and in particular the Pipers River area where the Jansz vineyard calls home.
"The river seemed like a really fitting symbol to base the artwork on and tie together elements that make the region and Tasmania so special.
"Our Breath, Our Song is about our changing relationship with Tasmania, its flora and fauna and the flow of air, water, time and people. I think it's also amazingly dynamic – Tasmania is usually seen as understated and understated, but it oozes with creativity and life.
This is the third iteration of Jansz Tasmanian's seasonal release, after the brand worked with fellow local artists Eloise Lark and Jamin to tell stories through art on previous releases.
"Jansz is a uniquely iconic Tasmanian brand. Not only is it a favorite in our house, but it's a perfect representation of what I love about Tasmanian creativity – organic, an appreciation for craftsmanship and a respect for old ways," Gray-Barnett added. .
Limited edition packaging of Jansz Tasmania Premium Cuvée gift sets will be available until Christmas. In previous years, this has proven successful for the brand, with sales increasing year on year during the peak period for sparkling wine sales.
Related