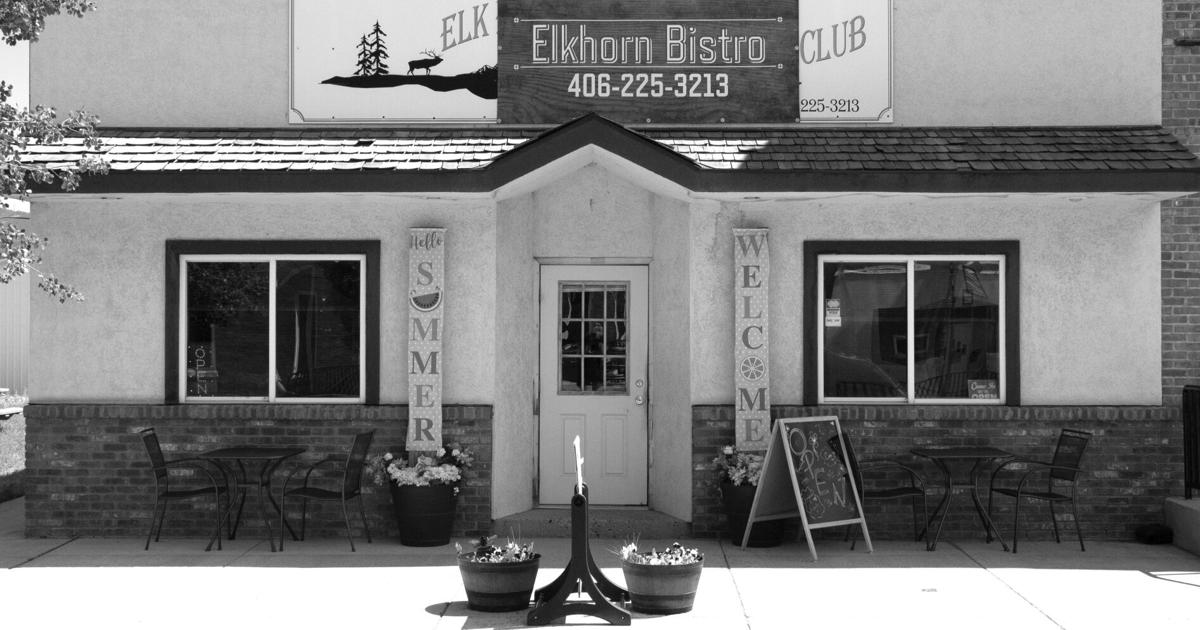 How to fix Main Street? Just, like, do it. | Featured content
In June 2019, the City of Boulder issued a call for applications for $50,000 in frontage improvement incentives, supported by the Boulder Development Fund. Main Street business owners could get up to $5,000 in matching grants to erect new signs, splash a new coat of paint or repair windows.
It seemed like a lot – and literally no one applied. Crickets.
Eventually, the city expanded program eligibility; increased the maximum grant to $7,500; and removed the matching requirement. And by the following June, five projects had been launched, including two for buildings belonging to Mayor Rusty Giulio.
Two years later, we are finally enjoying some of the fruits of those incentives. The Masonic Lodge, which has secured funding to repair its old stone building, has become home to The Gift Box – and it looks stunning, with bright flowers flowing from planters. The new sidewalk in front of The Sweet Spot is a welcome improvement.
But we're also seeing improvements from Main Street entrepreneurs who haven't received any incentives. They just did.
Last November, Dave Schell bought the bar and bowling alley formerly known as Phil and Tim's. Phil & Tim's was a Boulder institution, but it needed work: Its front door was held open with string and an ashtray, and the concrete exterior looked like it hadn't been painted in decades.
In recent months, Schell and Bruce Giulio, owner of Maddog Pizza, which operates out of the bar, have been repainting the old concrete. There are two new neon signs out front. The car park has been repaved and the beer garden at the rear is habitable again.
Schell's building still isn't exactly beautiful. But Dave is 32 oz. The Bar and Grill is starting to look like a joint you might want to take your family to.
"I could see, with every improvement I made, it changed the customer base," Schell says. "People were arriving who hadn't been there before. A lot of people love dive bars – and we're still a dive bar. But we are clean.
Across Main Street, Jennifer Chapman has spruce up the Elkhorn Bistro, which she runs for owner Rusty Giulio. There are no big investments here; Chapman's changes are all about priming dollar stores.
"When I got here, there was nothing ahead," Chapman says. "I started with flowers. People loved those so I added more decorations. Each month, she and her employees come up with a new theme—it's Wild West for fair and rodeo week—and hit up a Hobby Lobby for cheap toppings.
Chapman's family began bringing home decorations. Customers entered the act, bringing supplies. John Larson made boards for hanging banners. Connie Grenz donated two old bicycles, which Chapman and Deb Durham painted brightly to put in the Bike Barn rack in front of the building. Chapman mowed the nearby vacant lot and set up picnic tables.
Why is Chapman doing this? "That's where my heart is," she said. "Plus, it engages people. It's not a glamorous place, but [the decorations] make it welcoming. It shows that we care about ourselves. The employees, she says, are overexcited. Regular customers are satisfied. Passing cyclists feel at home.
This is how it begins. Small changes generate small gains. People notice the bright flowers and fresh paint; That looks nice ! A few other cars en route from Yellowstone National Park to Glacier decide to stop for lunch.
And then other business owners pick themselves up. "Now I have to up my game to keep up with what Dave is doing," Rusty Giulio told The Monitor a few weeks ago. Giulio owns the Windsor Bar next door which could do with some improvement.
The return on investment from such investments, small or large, will not be immediate. Schell spent $25,000 on his new parking lot and thousands more to fix his aging bowling machines. "It's going to take a while to pay off," he admits. In Philipsburg, a city the size of Boulder whose economic development efforts The Monitor described in 2018, revitalization took 15 years of continuous investment.
But economic development is iterative and cumulative; one effort lays the foundation for the next, and it takes on more power as more and more companies get into it. "We can build this town and bring more money to local businesses," Chapman says. "Honestly, I think it would bring the community together."
"The better the whole thing," Schell says, "the more people come in, which is good for everyone."