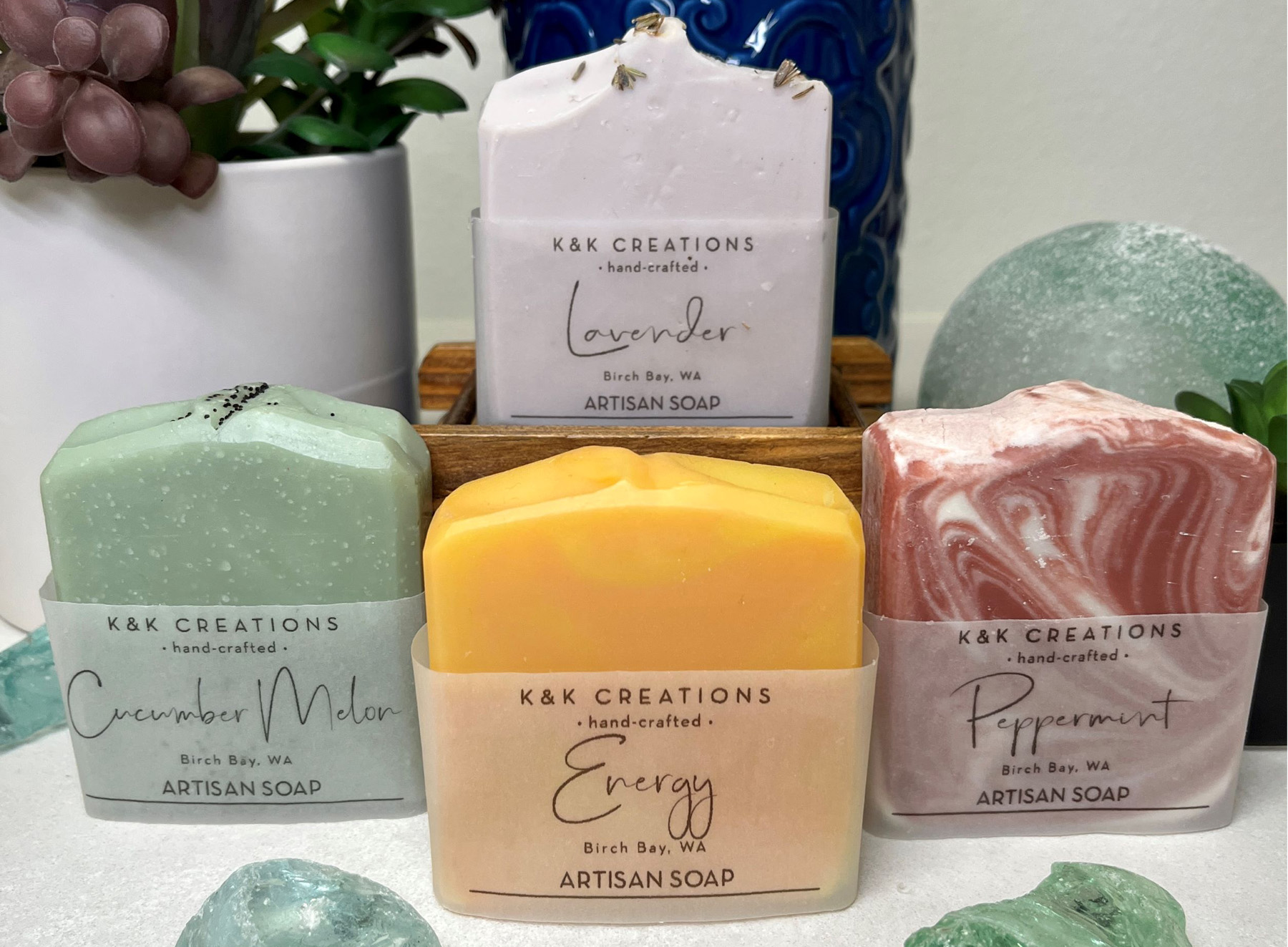 Celebrate the first holiday season of 7 Elements Spa with treats and gifts
This year marks the first holiday season for the 7 Elements Wellness Spa at Birch Bay. To celebrate this festive time of year, the spa rolled out two months of goodies and gifts for its guests. COO Emma Winningham sat down with WhatcomTalk to talk about fabulous holiday shopping deals and what guests can expect as 7 Elements nears its first anniversary.
November specials
"In November, we're running a special offer where you can buy a gift card and win a gift basket worth 20% of your gift card value, completely free," says Winningham. "It's a good time to pick up a gift card and also get a small physical gift to go with it if you want to do that."
Giving has become increasingly difficult, with an overabundance of choice and uncertainty. 7 Elements helps provide the perfect solutions, while promoting vibrant health and wellness.
"In the gift baskets, we have a wide range of different skincare and relaxation products as well as a full skincare range that we have white labeled by Handmade La Conner," says Winningham. "We have a facial cleanser, serum, toner, a few different moisturizers and of course we have our Image skincare range – the professional range that we use in all of our facials. We have different blends of facial cleansers and masks, serums and moisturizers, all aimed at different skin concerns.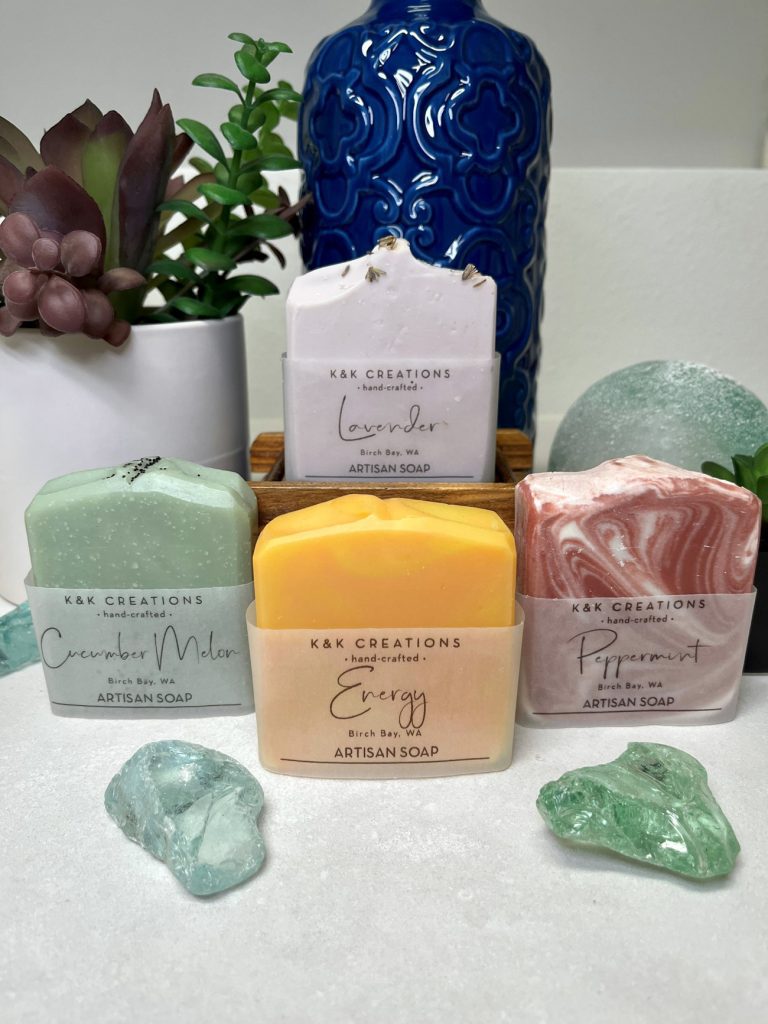 The assorted line of lush skincare products are available to mix and match for gift baskets, including hyperlocal products and non-skincare treats. "We have other small items, like soaps and bath salts, and body scrubs, which are made by a pair of sisters in Birch Bay," says Winningham. "We were able to stay really local with these and we also carry candles."
December Promotions and Customer Appreciation Event
"In December, we do a different promo," Winningham continues. "If you spend $200 in retail, you get 60 minutes of service for free." The idea is to help customers with last minute gift ideas while encouraging them to enjoy a 7 Elements service for themselves.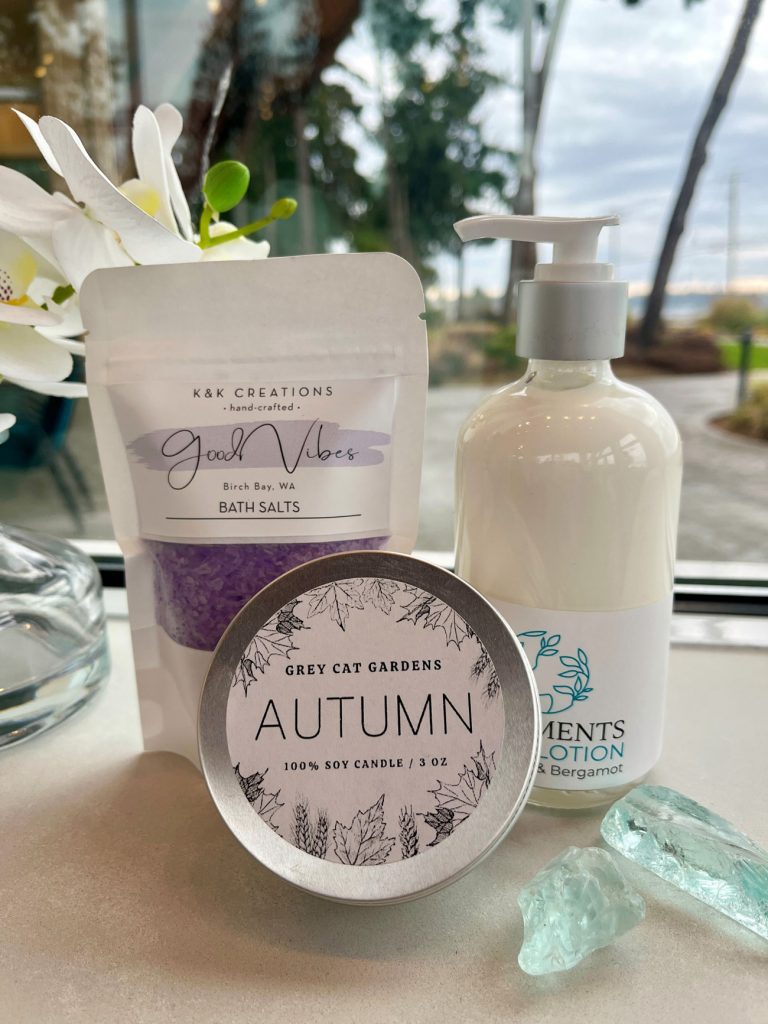 7 Elements would also like to thank its regulars and members for helping them succeed in their first year and the holidays are the perfect time for such an occasion.
"In December, we'll be hosting a thank you event for some of our regulars and members," says Winningham. "This will be our first try at a members-only event. We may do more in the future. We really try to say thank you to the people who have been with us since the beginning.
Favorite Services
While visiting the beautiful spa, be sure to check out some of their most requested services.
"Our pedicures are very popular, both the basic pedicure and the moisturizing pedicure," says Winningham. "The hydrating pedicure includes hot towels, scrub and finishing oil. Pedicures have always been very popular. Our massage styles will go head-to-head for what's currently the most popular, but that's last month's Swedish massage. Our signature facial is also really awesome.
Among a full range of wonderful services, 7 Elements also offers the expertise of an esthetician, offering trendy wellness procedures like microdermabrasion, an exfoliating treatment experience that leaves your face glowing.
"It's definitely not set in stone yet and we're talking with our esthetician about different services she might add, like eyebrows or maybe lashes," says Winningham. "We haven't decided anything yet, but that would probably be the next area to look at. We would like to know what people are interested in.
Visit 7 Elements Wellness Spa and make holiday shopping easy and fulfilling for everyone on your list with their spectacular seasonal offers, running through December. For specific gift ideas, please check out their Holiday Buying Guide.
Sponsored