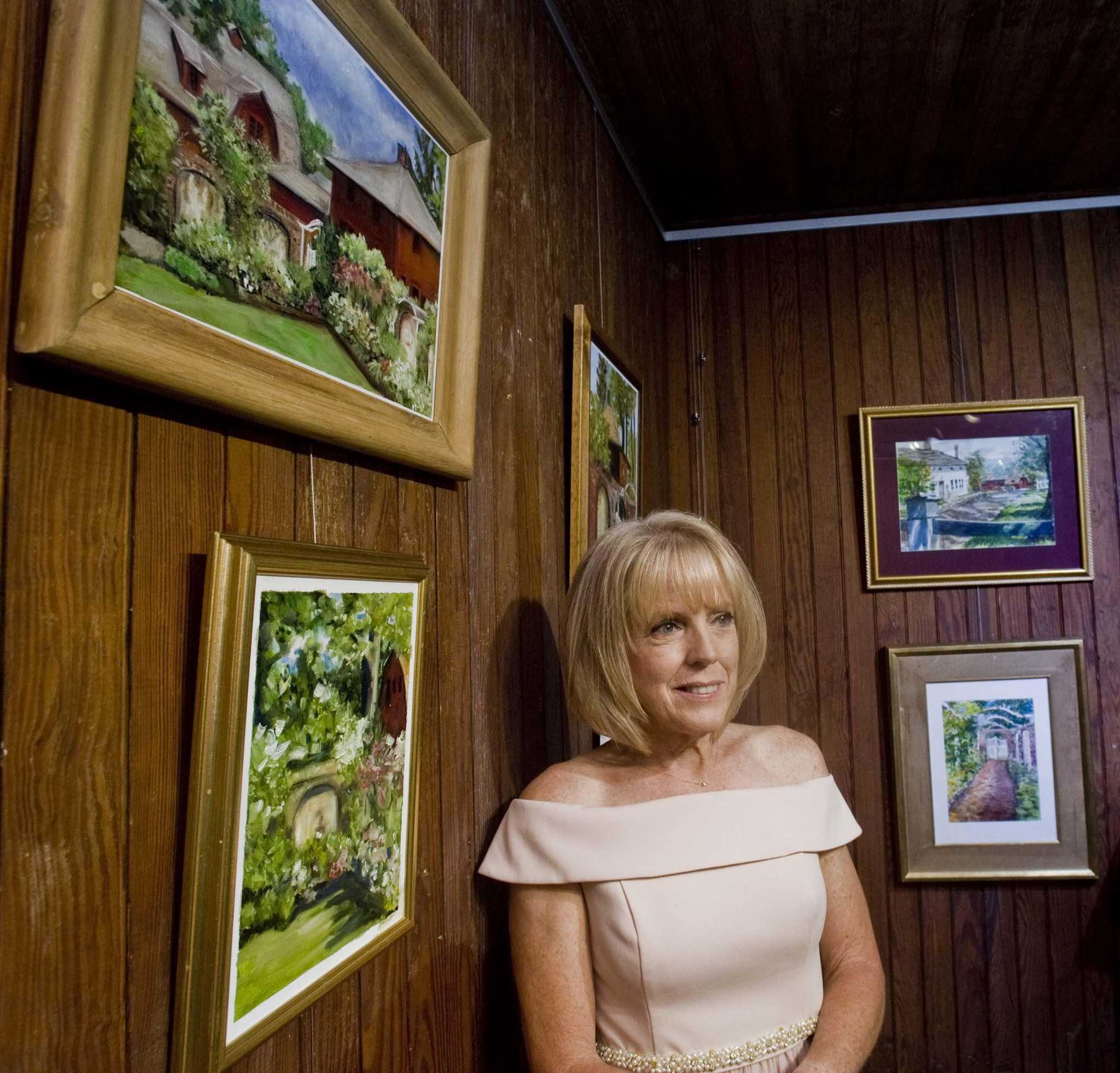 Artist's quarantine project on display at daughter's Ridgefield wedding
RIDGEFIELD – A local artist's quarantine project was presented to dozens of wedding guests on Friday as Tara-Marie Lynch and Ryan Bares prepared to tie the knot.
The ceremony took place at the Keeler Tavern Museum. Her expansive green spaces and illustrious gardens were central to Judi Lynch's paintings, which she spent "countless hours" commissioning over the past year as a wedding present for her daughter.